Early Head Start Home Base
EHS Home Base programs offer services to families with children from birth to age 3 in their homes. Weekly visits typically last for 1 ½ hours and include activities with you and your child that focus on health, development, nutrition, and parenting. Playgroups are offered twice monthly to give you & your child an opportunity to socialize & to help prepare your child for a center program. This program is free for eligible families.
Available in Crescent City, Mckinleyville, Arcata, Eureka, Fortuna, Rio Dell, Redway and surrounding areas.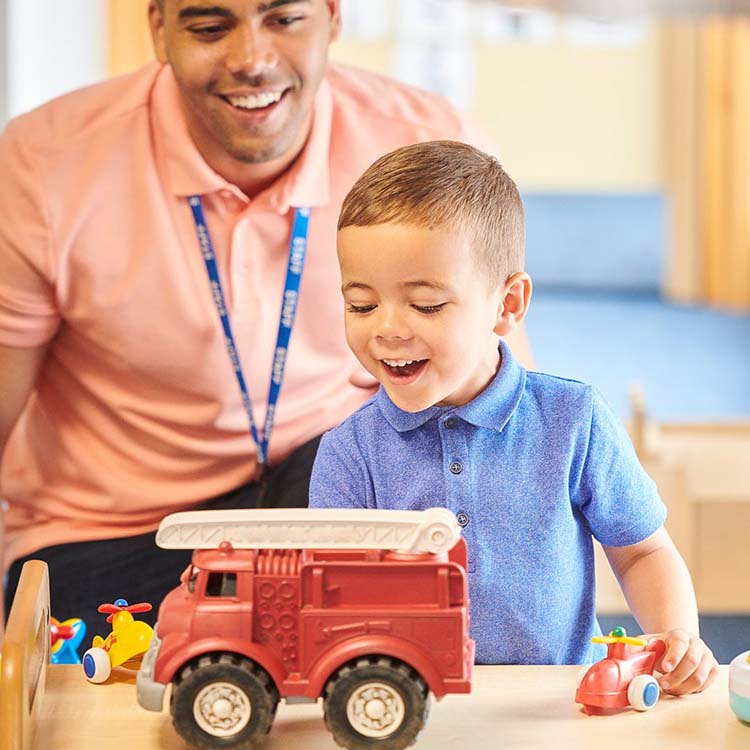 Early Head Start Center Based
EHS Center Based classrooms offer programs 7 hours a day 4 or 5 days a week for children ages 2 to 3 years of age. Center Base child development services include individualized curriculum to support school readiness. Teachers also engage families to provide family support services. This program is free for eligible families.
Available in Rio Dell, Fortuna, Eureka, and Mckinleyville.
Early Head Start & State Child Care Partnership
For toddlers ages 18-36 months, NCS operates two Child Care and Development Programs for Early Head Start and State income eligible families with a need for child care. These centers operate Monday through Friday year round. A monthly family service fee may apply depending on family income. (See Family Fee Schedule).
Available in Crescent City and Arcata.